CASTS OF CHARACTERS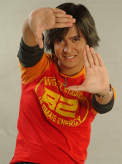 HERO
(Hero Angeles)

A quiet teenager who was leave by his Mom without even knowing why. Hero had no choice but to live in his Dad's house with his new family. He feels that he doesn't like by the people around the home where he lives, although he knew that he is not an illegitimate child. A Fine Arts student who is also a good artist. He even draw the girl he adores when they accidentally met. But still, his great passion was losing his mother and aims to look for her.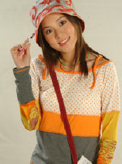 SANDY
(Sandara Park)

She might be describe as weird but Sandara is a sweet, funny, pretty girl who came in the Philippines, fresh from Korea. This Korean girl was sent in the country by her parents because they doesn't want her for her boyfriend in Korea. As she experienced life in this Filipino country, Sandara encounters the differences that changed her life. Despite everything, she still dreams of going back for her ex-boyfriend in her home country.





SARAH
(Sarah Geronimo)

Jesusarah is the only daughter of a single mom who owned the apartment which Hero and his mother rented. They also experiencing hardship in life because of a large amount of credit in the bank that they should pay. Sarah made herself ghost to fool people who rented their house just to earn money. She admits to hate what she's doing. But everything changed when came Hero in their house to whom she found a new friend.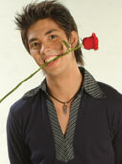 JOROSS
(Joross Gamboa)

The romantic guy who savored the worst heartache in his love life. Indeed he is nice, sweet, caring and loving, Joross haven't gained yet the love he always wanted. He sticks to one girl he loved from the very first, but had just dumped him out easily. Even though he'll be described as a love failure, this athletic and nursing college student who struggles against people's misconceptions of him is also the one who never gives up for his girl.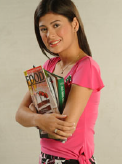 ROXANNE
(Roxanne Guinoo)

This daddy's girl was forced to see her favorite parent as imperfect. Roxanne is a silent type of girl who haven't entertained any suitors because of her strict dad. She has nothing to do but to obey her dad who overprotects her existence. Knowing that she is considerably beautiful at her teen age, she does just focus on her study and ability in cooking. And meeting her destined man has never been a dream for her.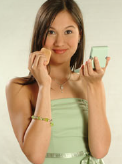 MEL
(Melissa Ricks)

Melissa is the gang's resident smart gal who echoes Joseph's sentiments. Just like his desired boy, she is also a happy go lucky girl which take everything easy except getting the one she adores. Down to earth and always marked with a smile on her pretty face. A Fil-Am girl who chose to stay in the Philippines because she feels more comfortable being a Filipino and being addicted to pinoy teleseryes.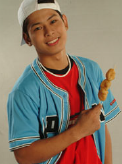 SEPH
(Joseph Bitangcol)

Proudly jologs but a hard-working teen whose parents drive him harder than he thinks he can handle. A happy go lucky guy who doesn't take any hurdles seriously. Joseph admits that he is poor and a working student who sells barbecue every before and after class. Confident of his trend who accidentally catch girls' attention. Never forgets to be happy, as long as he helps his family and stays his loyalty with his long time friends.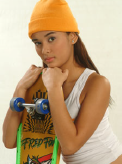 MICH
(Michelle Madrigal)

Her priority is always her barkada, besides she doesn't have that large family whom she lives with. Michelle is the only daughter of a single Mom who she considered as her best friend. Pretty girl with a great fashion statement and yet labeled with a boyish character since her friends are both guys. She doesn't consider love as a part of her life because she doesn't still feels to be court and to love.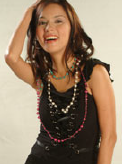 NERI
(Neri Naig)

Love seems to be so easy for her. This chic, party girl feels so empty if love doesn't come her way. When Neri feels that she doesn't feel any love for a guy, she smoothly dump him away. A woman who is crazy for love, who will do anything just to won her best man. Granting that she sometimes hurt someone, Neri will always be affected when it comes to love.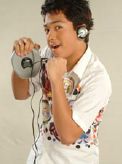 RJ
(Raphael Martinez)

An underachiever who hides his angst by being the black sheep of his family. He always feels being marked as wrong because of doing things he thought was good. RJ only brings out his wicked traits because he knew it would be better for him. He might not be good, but behind his personality which disliked by everyone is just a being who always wanted to be given a loving attention from his family.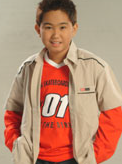 ERROL
(Errol Abalayan)

He always consider himself as matured enough and he doesn't want to be treated a child anymore because for him he's no longer young. Errol sees things easy but when he tried, he seldom failed. Knowing that he is the youngest among the three of them in his family, he still wanted to be older and don't need any guidance from anyone else thinking that he can handle himself.





SUPPORTING CASTS / CHARACTERS


Jacklyn Jose as HELEN
Hero's mother

Bernadette Allyson as JUDITH
Mich's mother

Lani Mercado as TINA
Roxanne, RJ & Errol's mother

John Arcilla as DENNIS
Roxanne, RJ & Errol's father

Giselle Sanchez as MS. SOH
Sandy's older sister

Beverly Salviejo as LEONA
Roxas' house maid

Brian Tan
Joross' brother

AJ Dee
Neri's love interest

Ces Quesada as HENYA
Sarah's mother

Jason Abalos as JASON
Mich's mom's young suitor

Janelle Quintana
Manang Leona's niece

Marla Boyd as TRIXIE
the schoolmate

Vanessa Gomez as TOOTSIE
the schoolmate

DM Sevilla
Michelle's suitor

OJ Decena
Melissa's suitor